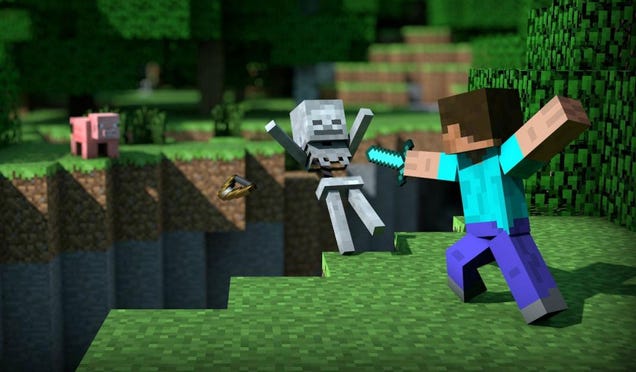 Microsoft Corp (MSFT.O) is in serious discussions to buy Mojang AB, the Swedish company behind the popular "Minecraft" video game, The Wall Street Journal said, citing a person with knowledge of the matter.
The deal is be valued at more than $2 billion and could be signed as early as this week, the Journal reported.
"Minecraft" is a game where players build structures with blocks to protect against nocturnal monsters.
The acquisition will add to Microsoft's Xbox video game business, at a time when the competition in the video game console market is heating up.
The popularity of "Minecraft" rests in large part on its open-ended possibilities, letting players build just about anything in a blocky, Lego-style world filled with dangers such as zombies and giant spiders. The game has struck a chord with children and hard-core gamers alike despite pixilated graphics that are a far cry from polished, action-based blockbusters like Microsoft's own "Halo" franchise.
Only Microsoft's Skype video-calling service is fairly consistently among the 50 top free or paid apps for iPhone or Android smartphones in the U.S., according to mobile-app tracker App Annie.
(via Reuters)